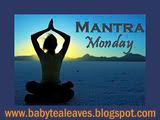 As I spent the week on
vacation
on a beautiful beach with my family I had a lot of time to think. And as it turns out, I fear. I fear a lot.
I fear failure. I fear the open water and the fishies that may or may not be swimming around me. I fear wearing my
clear
goggles and that I may see a dark shadow swimming toward or under me and to be perfectly honest, I would much rather swim in complete ignorance and be surprised at the very last minute because I am quite sure that he (or she) would be a faster swimmer than I anyway. I fear pushing myself harder, faster or longer because it hurts. I fear joining a local "tri" group despite my need for group training because I fear that everyone may be or is faster and more seasoned than I, the beginner. I even fear
success.
And I fear that I stop myself from getting there, just because I can't really picture it in the first place. Instead I picture a road that never really ends.
What I realized through all of my thinking and rifling through the mental list of all my fears, is that (unfortunately and very very obviously) there is only one real way to relieve these fears.
Face
them.
Which of course prompted the following string of thoughts:
Sh*t.Really?Isn't there any other way? No, you say?
Sigh.
WELL okayyyy
.
I guessss. If you say so. (whine.)
Yes, I can be very wimpy and shrimpy.
So I (grudgingly and reluctantly) strode over to my workout bag which I brought with me to the beach. I put my goggles in the beach bag, thinking
ok, if I have them, I might be inclined to actually use them.
And I found a window in which the kids were happily playing in the sand and my husband could watch both of them while I sneak off to swim and thought,
this is my window. Take it or leave it. Come on, wimp!
And so it was that I put on my goggles and I got into the open ocean and I swam. By myself. Not as long as I wanted because a little bit of panic did set in right toward the end and I aborted a tad bit early. But I still did it and that's a step.
Today, the fear I am facing is sending a note to the tri group in my area that I saw an ad for in my triathlon papers (which says newbies, beginners, people who are even just
thinking
about doing a triathlon are welcomed) to see if they really mean that beginners are welcomed. The slow kind of beginner. And if so, I will join them.
Face the fear.
Because joining them would make all the difference. It would push me just a little harder than I can seem to push myself and it would help me face my fear of open water swimming because they have regularly scheduled open water swims and group bikes, both of which I need to do. See? I get a twofer.
That's the Mantra this week, not just for triathlon training, but in whatever else might pop up in my normal day, too: Just face the Fear, darnit! And stop being a wimp!
So. What are you tackling this week? Join the Mantra and sign the linky!