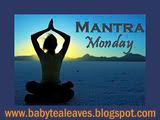 I had a great couple of weeks this summer. I lost a couple more pounds, I completed the triathlon and now it's kind of back to square one. Spinning wheels in the sand again. It's not terrible. I could change it, of course. But right now I think it's a little complacency happening here as I take a step forward and I take a step back. Virtually landing in the same spot. This is familiar territory for me.
For instance, doing wonderfully counting calories Sunday through Friday, only to completely not on Saturday for husband's 20-year high school reunion. (Um. 20 years? When exactly did we get this old???) Or Sunday, when I do something like send the husband out to aquire a ginormous bucket of Sweet Cream with Oreos and Peanut Butter Cups from Coldstone. For my face only. Because I am a grump and I'm bloated and pimply for the next 3 to 5 days and I convinced myself that this would be the only thing that would make me feel better. (It really kind of did, too. Did nothing for the bloating, however.)
The good news here is that the aforementioned symptoms will occur next month, a week before the September triathlon thank God and not on the day of. Phew.
Anyhoo.
Example 2. I am watching Shark Week on Discovery. Which I lurve. I watch it every year. I was crushed one year when I was on vacation with no DVR involved during Shark Week and had no way of watching it. I love it. In all of its shark attack wonderful glory. Shark habitats. Shark victims. Scary shark stories. Shark behaviors. Shark friendliness. Shark diving. Shark tracking.
However. I have this little eensy weensy goal of, say, feeling comfortable about open water swimming for the triathlon. Probably not a great idea to be watching the horror stories of Shark Week. Right now I feel like I am shark bait. A swimmer wearing a meat suit.
It's not good.
So. I may have to decide not to watch it! Unless I can find the happy "sharks don't like people-eating" stories to build my confidence here. Because I'm lame. Why am I into sabotaging myself in this manner?
So this week I'm going to maintain focus on the goal. Five weeks from now. Making better time than in my very first triathlon and carrying less fat mass whilst doing it. The Mantra? Every single thing I do, each choice I make, each thought I have, each bite I take, will take me closer to or further away from my goal.
That's the bottom line really and for anything. Time to buckle down and refocus. Again. Isn't it funny how reaching a goal is really just having to focus and refocus an infinite number of times? That seems to be the running theme here. Have a great week!
Wanna join the Mantra? Link it up here!